Introducing Our Web Development Service
---
Welcome to Az Web Werx, a leading web development and digital marketing company dedicated to transforming your online presence into a powerful business asset. Our website development services are designed to help you stand out in the digital landscape, attract your target audience, and drive meaningful results.
At Az Web Werx, we take immense pride in our ability to marry creativity and technology, crafting websites that are visually stunning, highly functional, and strategically aligned with your business goals. We understand that a website is more than just a collection of web pages; it's an opportunity to showcase your brand's story, values, and offerings to the world.
Why does my business need a website?
---
Having a website is an absolute necessity for any business in today's digital landscape. It serves as your virtual storefront, open 24/7, and acts as the primary touchpoint between your brand and potential customers. Firstly, a website enhances your brand's credibility and professionalism. In the age of online searches and instant gratification, consumers often turn to the internet to research products, services, and businesses. Without a website, you risk losing credibility and potential customers to competitors who have a strong online presence. A well-designed website creates a positive first impression, showcasing your brand's identity, values, and offerings, thus instilling trust and confidence in visitors.
Secondly, a website significantly expands your reach and accessibility. Unlike a physical store with geographical limitations, a website allows you to reach a global audience. It acts as a powerful marketing tool, attracting new customers and driving valuable leads. With the right SEO strategies, your website can rank higher in search engine results, ensuring that your business is easily discoverable by users searching for relevant products or services. Moreover, a website facilitates seamless communication with your audience through contact forms, live chat, or email, enabling you to address inquiries, build relationships, and nurture leads. By having a website, you tap into the vast potential of the online marketplace, positioning your business for growth and success in the digital era.
Advantages of Choosing Az Web Werx
---
Technology Stack

Our commitment to excellence is reflected in the variety of web development technologies we embrace. We harness the power of Bootstrap 5, Tailwind CSS, WordPress, and Drupal to create websites that are as dynamic and versatile as your business demands.

Customized Solutions

We work closely with you to develop a tailor-made website that perfectly aligns with your vision. From concept to design to implementation, we ensure that your website reflects your brand identity and provides a delightful experience for your visitors.

Mobile-First

In today's mobile-centric world, a responsive website is no longer an option but a necessity. Our web development process revolves around a mobile-first approach, ensuring that your website adapts flawlessly to various devices and screen sizes.

SEO-Friendly

We are well-versed in SEO best practices, ensuring that your website is optimized for search engines from the ground up. This approach empowers your site to rank higher in search results, attract organic traffic, and maximize your online visibility.

Security

We implement robust security measures and keep your website up-to-date with the latest patches and updates to protect against potential threats. With Az Web Werx, you can rest assured that your data and your visitors' information are safe and secure.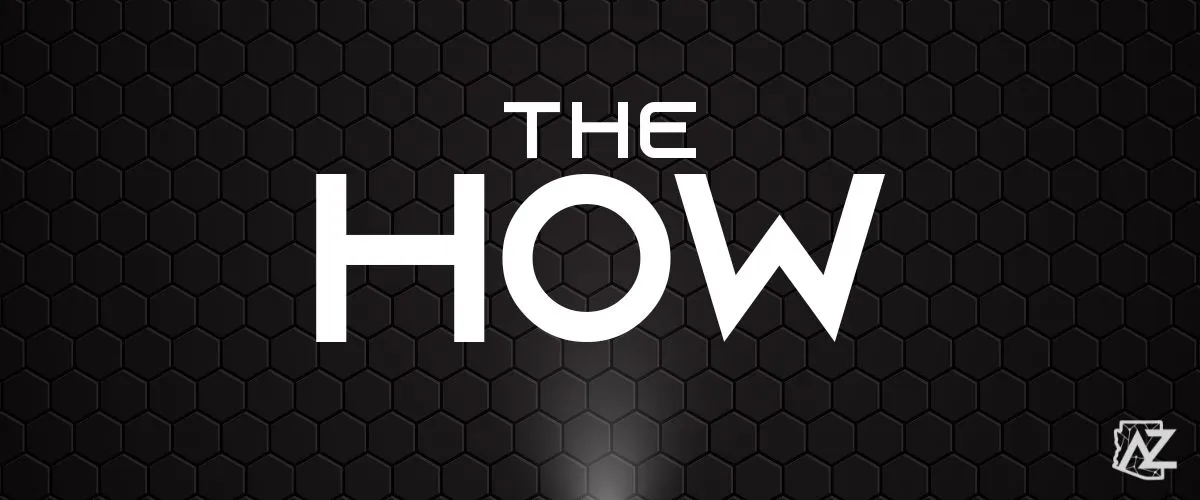 Our strategy
---
At Az Web Werx, our website development strategy is centered around driving your digital success. We combine creativity, technical expertise, and a deep understanding of your business to craft websites that go beyond aesthetics, delivering tangible results. Our holistic approach encompasses three crucial steps to ensure your website becomes a powerful tool for growth and brand recognition.
Step 1: Immersive Discovery
We begin by immersing ourselves in your brand and objectives. We take the time to understand your business goals, target audience, unique selling points, and key performance indicators. Through in-depth discussions and research, we gain valuable insights into your industry and competition, laying the foundation for a tailored website that stands out in the crowded digital landscape.
Step 2: Customized Solutions
With a clear understanding of your business, we move on to the design and development phase. This step is where your website takes shape, reflecting your brand identity and capturing the essence of your vision. Every aspect of your website is meticulously crafted to deliver a seamless user experience, ensuring visitors are engaged and compelled to take action.
Step 3: Performance-Driven Deployment
A successful website is not just about aesthetics; it's also about performance. Once your website is developed, we rigorously test every feature and functionality to ensure it performs flawlessly across various devices and browsers. Our obsession with user experience drives us to optimize loading times, navigation, and responsiveness, providing visitors with a smooth and enjoyable journey on your website.
Partner with Us for Digital Bliss
---
At Az Web Werx, our strategy is rooted in the belief that your digital presence should be a reflection of your business's excellence. By embracing your goals, creating custom solutions, and delivering exceptional performance, we empower you to soar above the competition and achieve unparalleled success in the online world. Let us be your trusted partner on the journey to digital triumph, and together, we'll build a website that elevates your brand and drives remarkable results.